True Track Software Staffordshire
Case Study
Leader CNC Technologies
Leader CNC Technologies Limited is an independent machine tool sales company, accredited to the latest ISO standard. They are ideally situated to provide a comprehensive service to companies looking to improve and maintain their production facilities through the purchase of new machine tools, improvements to existing plant or seeking engineering support.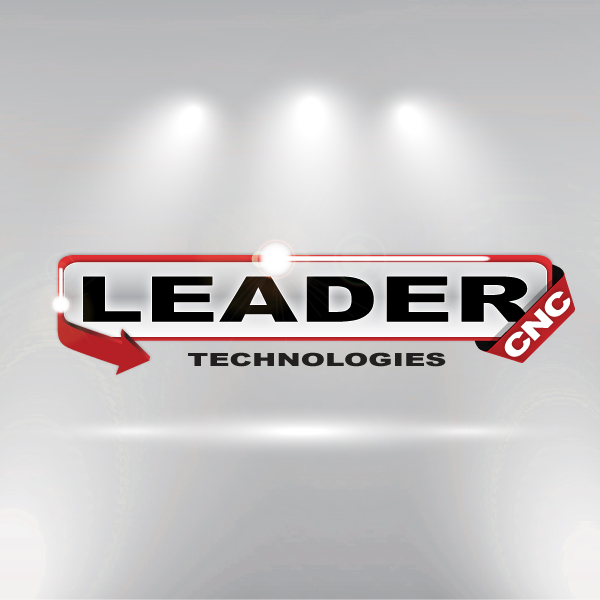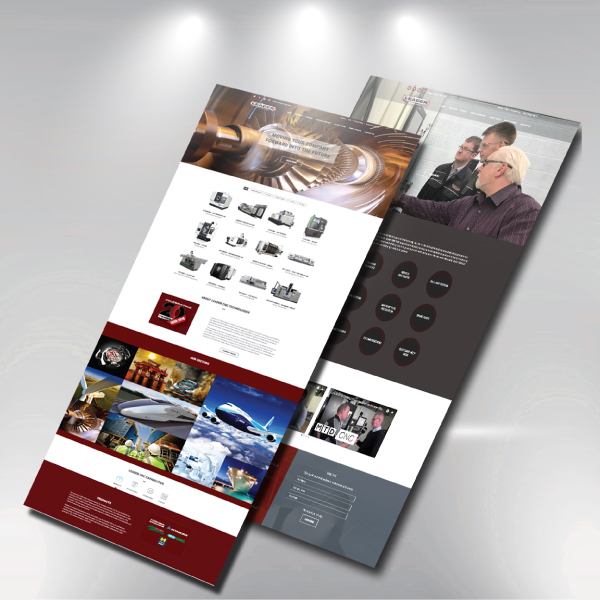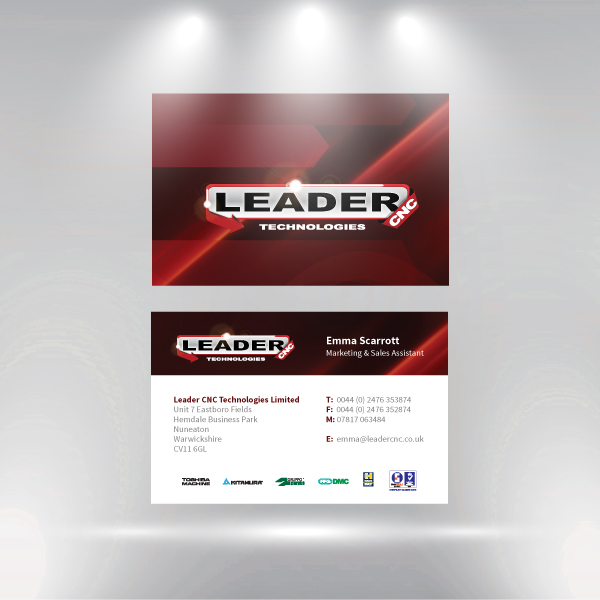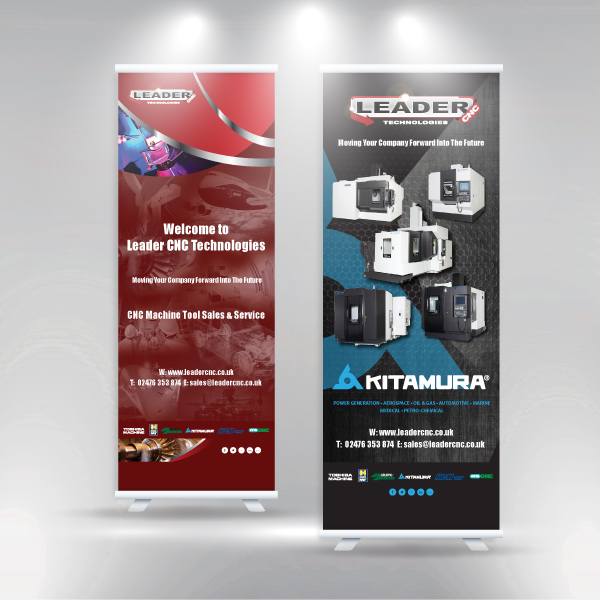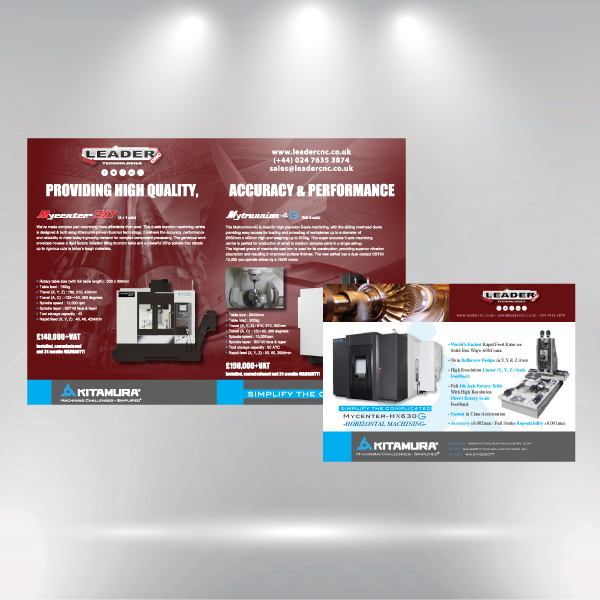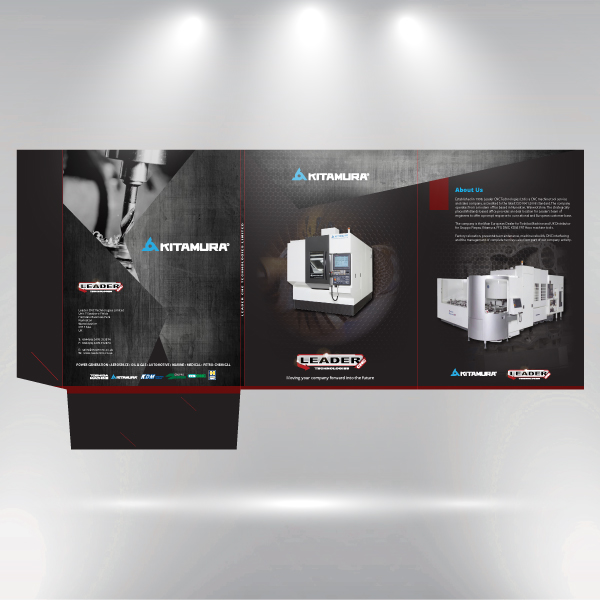 ---
Leader CNC Technologies
Leader CNC Technologies Limited is an independent machine tool sales company and well established in the industry. Leader CNC Technologies came to True Track Software looking for us to assist with the design and development of a variety of products to help their growth. The briefs included creating a brand new logo, creating business folders, press advertisments, company literature and building a website to promote thier machine sales and business.
Our first challenge was to refresh and create a new more modern looking logo. Leader CNC had a very good idea of what they wanted, we just needed to add the creative flare to the brief. We were given the challenge to design a logo with the exixting colour palette to create stricking yet recognisable logo.
Once the logo was designed, this was the starting point to create the look and feel of the website. The bold colours and font was replicated through out the design of the website, large "in your face" imagery was also used to capture the viewers interest. Leader CNC wanted to promote all aspects of the business, from an about us all the way through to latest stock. We have also created a news and events page that Leader CNC post regular articles promoting the business, we help by creating visual images and graphics to go with.
We needed to take the brand awareness to the next level. Again we have used the bold colours and font through out all the campaign material. The use of large images has also been carried through. We feel the bold, new look has relaunched the brand and delivers clear, direct product benefits. Creating and producing all aspects from tri-fold leaflets all the way through to large exhibition panels for CNC machinary Expos.
---
Our strategy
HOW WE WORK
1
We liaise with you to find out exactly what your requirements are for your Magento website, we break this down into Catalogue Size, Payment Methods, Social Media, Visual Design/Features, 3rd Party Module Integration, Search Engine Optimization, Hosting/Domain, Budget and Time-scale. Once you are happy we understand all of your requirements for your Magento store and the specification is agreed we will put together a firm quote fully outlining the project in detail, it will also give you a estimated time-scale and work involved in each stage of the Magento project.
2
Now we have agreed on the specification and price of the project, we construct a Development site to build your Magento website in, the reason behind this is so we can show you how the website is taking shape and give you a chance to make minor changes where needed before the website is taken live. If you want a minor change to the design we can do this without concern. Now we have created your Magento Development website and you have confirmed the general look and feel, we like to make sure that everything is working correctly and the site is functioning to a satisfactory standard. So we will test every inch of the website to ensure it is fully functional and give you full training where needed before we consider launching the website.
3
This stages is the easiest of all, now we have built your professional, fully functioning and visual designed Magento website, there is only one thing left to do, launch the bad boy! Don't worry as we do not just leave you there, we offer support, maintenance and much more to make sure you have the correct tools around you and a well maintained website.
---
Testimonial from Leader CNC Technologies
" Leader CNC Technologies have been working with TrueTrack Software for many years and have always found they're the best around. The team are exceptional and are always happy to assist with any queries that we have and I would recommend them to any company for website and e-Commerce solutions. They always go above and beyond to help us and a special thank you to Graeme and Jack "
True Track Software
We offer web design and e-commerce solutions for customers wanting a website, ranging from a simple site to promote their business, to a full e-commerce sales platform for marketing and selling their products.