Warehouseing Management Solutions
Warehouse Management System
Pyramid WMS (Warehousing Management Solutions) is an additional bolt on module to the core Pyramid Dealer Management System that's designed to work on a PDA a scanner that streamlines the flow of Sales Orders, Purchase Orders and Stock Takes. It features a direct link from Pyramid Sales Ordering to DPD and Interlink that creates shipments and prints the delivery labels.
Using a PDA Scanner, you scan stock in and complete stock, ready for despatch. Perform stock takes and stock movements from one stock depot to another.
The interface is mobile compliant and works on any phone, tablet, PDA Scanner and Desktop PC or MAC.
It consists of :-
• Booking Out (Sales Orders)
• Picking & Packing
• Despatch
• Booking In (Purchase Orders)
• Moving Stock Between Depots
• Stock Locations
• Stock Take
• Mobile PDA Scanner
• Integration with DPD, Royal Mail, Interlink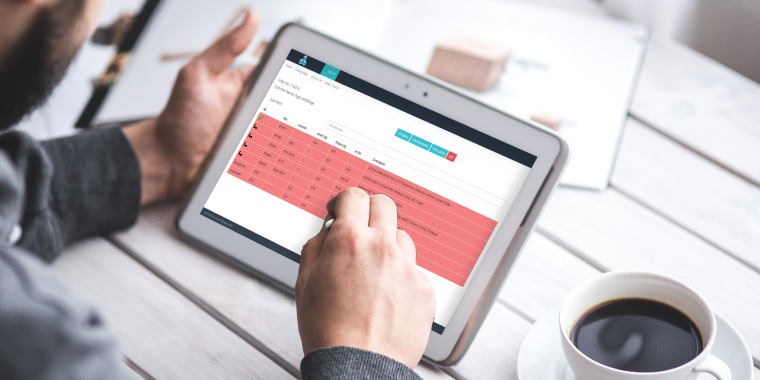 Pyramid Dealer Management System
Contact us now to book an on-site consultation and demonstration of Pyramid DMS
What Our Customers Say About Us
" Changing your Dealer Management System is not a light decision. Since moving to Pyramid DMS we've never looked back "
" A great system and intuitive to use, enables us to run our business smoothly. Support and advice is first class. Truetrack's system gets the job done with no fuss, so glad we moved over to Pyramid "
" Since Migrating our DMS to Pyramid we have never looked back, Great System, Great After Sales Support, Great Company "
" True Track Software have delivered a Dealer Management System that has exceeded our expectations! "
" True Track Software have delivered a comprehensive and easyto use DMS and B2B online business portal and a lot more...1 year on and very happy with True Track Software and look forward to the future and further developement. "